The 2022 Subaru Love Promise Customer Commitment Award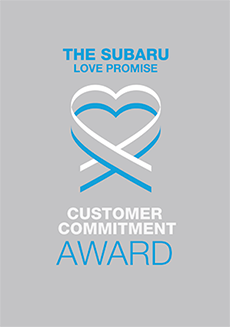 We've been nationally recognized for our dedication to our customers and the Subaru Love Promise.
We're honored to receive the 2022 Subaru Love Promise Customer Commitment Award. This award nationally recognizes Subaru retailers who demonstrate excellence in all areas of customer-focused performance. It highlights exceptional customer service that builds lifelong relationships with Subaru owners.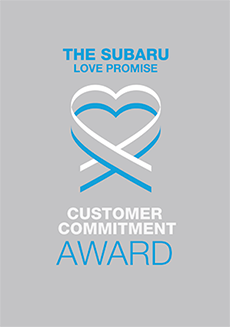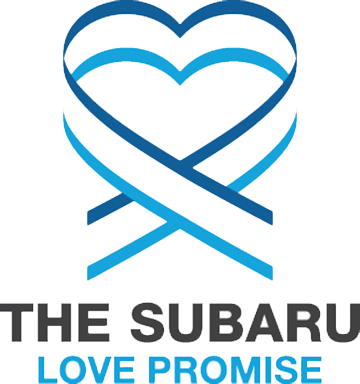 What is the Subaru Love Promise?
Subaru and our retailers believe in making the world a better place and the Subaru Love Promise is our vision of respecting all people. This is our commitment to show love and respect to our customers and to work to make a positive impact in the world.
How is Shingle Springs Subaru dedicated locally to the Love Promise?
Our Subaru Love Promise extends back to 1989, when we became a Subaru Retailer. Our support has always been quiet and understated, with a willingness to help the community in many ways. From the El Dorado County Sherrifs Dept K9 Unit, El Dorado County Fire Departments K9 unit as well and our latest partnership with JDRF (Junior Diabetes Research Foundation). Along with the local Boy Scouts, Girls Scouts and endless childrens sports teams. Our position is that we do not give to the community becasue we can, rather because we want to. We are fortunate enough to live and work in the greatest county in the entire State of California, along with having the pleasure to do business with the greatest clientele on earth. Thank you to the over 25,000 client friends that we have been able to serve over the years... Bryant McCarver General Manager Shingle Springs Subaru
El Dorado County Sheriff's K9 Unit, El Dorado Fire District Arson K9 Unit
El Dorado County Fire District K-9 Unit, El Dorado County Veterans Memorial Fund
JDRF-Junior Diabetes Research Foundation
Love Promise Stories from Shingle Springs Subaru
Subaru and Shingle Springs Subaru believe in making a positive impact on the communities in which we live and work. We uphold that belief through our Love Promise Community Commitment. Every month, we select inspiring stories from customers and partners from around our area who strive to support our collective commitment and feature them here
2022 Props, Cops & Rodders Annual Show & Shine Fly-In at the Cameron Park Airport! - Shingle Springs S
Shingle Springs Subaru is proud to be sponsoring the 7th Annual Props, Cops & Rodders Show. Through their hard work, they are able to raise funds for the Placerville CHP Fund and in turn make our community a safer place. The event celebrates CHP officers and provides a day filled with classic cars, airshows, live music, and great food. We look forward to continuing our support in the upcoming years!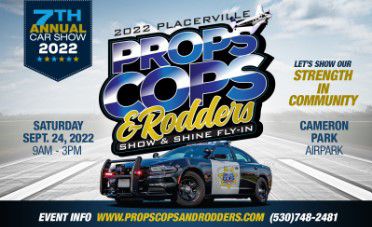 ---
Shingle Springs Subaru, Sharing the Love to help local cancer patients. - Melissa B
Sarcoma research gained traction after Shingle Springs Subaru presented an $80,000 check to the UC Davis Comprehensive Cancer Center as part of the 2022 Subaru of America's Share the Love Event. This represents the third year of partnership between UC Davis Health and the Shingle Springs Subaru owners Bryant and Kirsten McCarver to support children, adolescents, and young adults battling cancer in the Sacramento Region. Inspired by the treatment of their daughter Kate during her sophomore year of high school, Bryant and Kirsten McCarver decided that they wanted to help kids battling cancer in the communities they serve through their dealership. Dr. Lor Randall, Chair of the Department of Orthopaedic Surgery and internationally recognized sarcoma surgeon and scientist, removed Kate's cancer, and fortunately, she remains cancer free. The funding provided by the Shingle Springs Subaru, Share the Love event is changing lives. "UC Davis Health Sarcoma Services is comprised of an integrated team of internationally recognized experts," said Dr. Randall. "I am incredibly grateful as we continue to provide research contributions at such a critical time for programs in musculoskeletal science, our educational efforts for emerging providers, and our patient community. The partnership with Subaru Share the Love helps move the needle for better patient outcomes. Partnership and collaboration are vital to success." Expert care is available in our region for families. Shingle Springs Subaru and Share the Love make it possible to push our research efforts to improve treatments and outcomes. Meet Lydia: It was spring 2019, and the Alwan family had returned home from skiing when eldest daughter Lydia began complaining of leg pain. Likely a pulled muscle, they thought. But as the pain worsened, it began waking her up at night, so her parents made an appointment to see her pediatrician. "We took Lydia in and had an exam and x-rays. When we got the news, it felt like the world just stopped," said Lydia's mom, Jessica Alwan. Lydia had osteosarcoma. Osteosarcoma is a type of bone cancer that tends to occur in teenagers and young adults but can also affect younger children. Treatment for osteosarcoma usually involves chemotherapy, surgery, and sometimes radiation therapy. Doctors select treatment options based on the location, size, type, and grade of the osteosarcoma and whether the cancer has spread beyond the bone. "Lydia's cancer was in her mid-femur, and there was no time to waste," Alwan said. "We had to get up to speed quickly." Alwan and her husband began their quest to get the best in surgical and oncological care for their daughter. "To save her leg, we needed an expert surgeon, but we also needed a great oncologist," Alwan said. "We discovered both at the UC Davis Comprehensive Cancer Center and were confident in her team to guide us in making some of the most important decisions of our lives." Musculoskeletal surgical oncologist expert Dr. Lor Randall and pediatric oncologist Dr. Elysia Alvarez were the dream team the Alwans had hoped for. And they found them just down the hill from their home in Auburn. "Not only were these doctors the best, but they were also so close by," Alwan said. "We knew Lydia's chemotherapy treatments were going to be intense and would require her to be admitted to the hospital for days, if not weeks at a time. To not have to travel further was a gift. We also have two other children we had to take care of. The location made it easier to manage." Subaru Share the Love is changing the lives of patients like Lydia. In addition, partnerships like this improve the lives of families in our region. We are ensuring the highest quality treatment close to home.

---
Proud Sponsor of the John M. Studebaker Wheelbarrow Races - Claire B
Shingle Springs Subaru is a proud sponsor of the John M. Studebaker Wheelbarrow Races held at the local El Dorado County Fair. For over 78 years, the wheelbarrow races have been held in our county as a fun and entertaining event that brings our community closer together. Shingle Springs Subaru strives to give to programs such as these that not only celebrate the history of El Dorado County, but bring joy to the people of our community. For several years now we have been a sponsor of the races and are excited to continue our sponsorship for the years to come.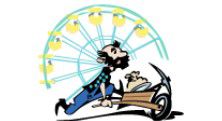 ---
Subaru is helping First Tee Build Game Changers - Angie D
At First Tee we create active learning experiences that build inner strength, self-confidence, and resilience that kids can carry to everything they do. We are so thankful to be a recipient of Shingle Springs Subaru's Love Promise! With Shingle Springs Subaru's support in partnership with Serrano CC we have been able to reach so many more young people in an impactful way this past year. We were so thankful to be able to expand our RISE golf program this past year. Thanks to Subaru's support we were able to provide meals at every clinic, new golf equipment for participants and uniforms. RISE stands for Reach, Inspire, Support, and Empower and is a collaboration with local community centers to bring our golf and life skills program to inner-city youth who would not otherwise have the opportunity to participate. There is no fee for this program to the participants. Our goal is to educate the participant and the entire family about the benefits of golf and its inherent values. Subaru also provided golfership funding to allow young people from our RISE program and other areas of our community to join one of our fee-based programs free of charge. Golferships ensure that no child is turned away who has a desire to participate in our program, but simply cannot afford it, and thanks to Subaru we can continue to be committed to providing affordable golf opportunities to all youth who would like to play the game of golf. Kids become a better version of themselves when they have the space to be who they are, surrounded by passionate people who guide them to see what they are capable of. We thank Shingle Springs Subaru for their ongoing support of our program and the young people we serve!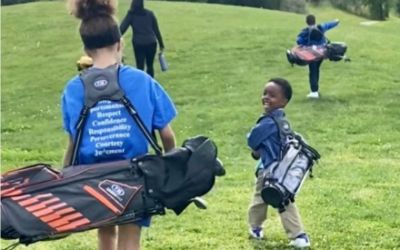 ---
Davenport's Story - Foothill
We were so fortunate to be part of Subaru's Love Promise program. Because of their dedication to help the community, Shingle Springs Subaru donated $3,100 last year to Foothill Dog Rescue and has pledged to do the same this year - $100 per day for each dog adopted in October (not to exceed $3,100). As a volunteer only organization, we rely on donations and the support of both individuals and organizations to continue to help us save animals in need. One such special needs dog is Davenport and here's his story: Davenport is an eight-year old boxer mix who joined the Foothill Dog Rescue family in early 2018. He was found as a stray in Oakdale, underweight and in pretty poor condition. Once he was nurtured back to health at his foster home, Davenport was adopted out to a family with 4 children. Davenport lived with other dogs, cats and absolutely loved his kids! For a while life was good, but unfortunately he was diagnosed with epilepsy in mid-2021. Because of this condition, Davenport will require daily medication. His family had extended travel plans and felt the changes in environment during the travel would be too stressful for him. Davenport returned to the FDR family and again went to live with a foster family. Then he got lucky again! A family with 2 kids who had previously adopted from FDR came into the picture. Their daughter, who herself has epilepsy, heard of Davenport's story and said to her mom "He is like me! I think we are a good match". They have adopted Davenport and he is now in his forever home, very loved, very well taken care of and is doing great!
---
Subaru continues to help dog rescue. - Valerie P
Foothill Dog Rescue of the Sierra's would like to thank Shingle Springs Subaru for their past and present donations to our organization. Foothill Dog Rescue is a 100 volunteer based organization, and has been placing dogs into loving homes for over 7 years! All of our dogs are in foster homes, and not in a shelter. We have approximately 80+volunteers and 60+fosters, that rotate in and out as they are available. We pull from 8 different shelters, depending on the need and the availability of our fosters, we also take in owner surrenders. We take in any breed, size, age and any medical condition, all based on our foster's availability. In the past, Shingle Springs Subaru, through the Subaru Loves Pet's Events, have donated puppy packs, dog food, and toys to our organization. This year, they have graciously offered to donate $100.00 a day for each dog that we got adopted in October 2020 (not to exceed $3100.00). Foothill Dog Rescue adopted out over 31 dogs in the month of October, which met the goal with Shingle Springs Subaru, and they will be donating $3100.00. Shingle Springs Subaru not only offered this up, but they also show cased 1 of our dogs on their public page each week. Shingle Springs Subaru also participated in "Make a Dog's Day" on October 20th, and listed our organization as being sponsored by them for that event. Being that our organization is based off of donations, this will help us to continue to do what we love and save lives. Thank you Shingle Springs Subaru for your ongoing support.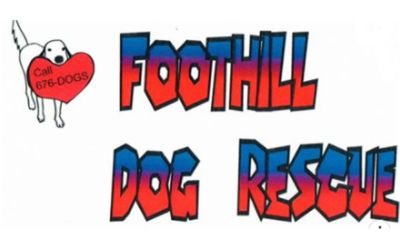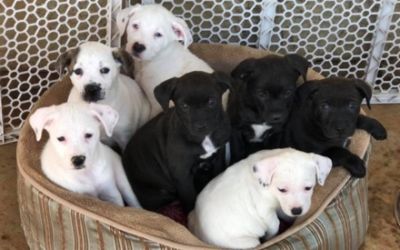 ---
Madeline's Story - Bryant M
My soon to be 18 years old granddaughter Madeline was diagnosed with Type 1 diabetes at the age of 11. Our daughter Dana Baker, husband Roger and son Jackson soon were caught up in the nightmare of having a child diagnosed with an as yet incurable disease. We all started devoting time and energy to raising money for the JDRF of Northern California ( Juvenile Diabetes Research Foundation). Bryant McCarver, a family friend of our daughter's, quickly became one of Madeline's most generous benefactors and has donated thousands to our fund raising efforts on Madeline's behalf. My husband Douglas, a retired Rheumatologist and I, in thanking Bryant for his unstinting generosity, are on our third Subaru lease and think of Madeline, our beloved granddaughter and our family friend Bryant every day!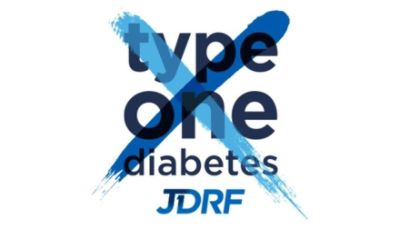 ---
Subaru & LLS Partner to Help Cancer Patients - Erica B
Marshall Medical Center's Cancer Program would like to express our sincere gratitude to Shingle Springs Subaru for their donation of high quality blankets and kids' craft kits to our infusion center in Cameron Park. We have been fortunate to receive these donated items for the last four years. This year we received ten craft kits and 80 plush, warm blankets for our patients. Our Oncology Dietitian, Andrea, distributes the donated blankets in our infusion center. Here is what she had to say: "When we have new patients coming to our infusion center, I provide a Welcome Bag, which includes a donated blanket. The feedback has been wonderful. The patients like having a special blanket that they bring to their treatments. I have heard people even remark on how surprised they are that the blankets are so nice looking and of such good quality." We are delighted to provide a little extra comfort and color for our patients during their visit to our infusion center. Additionally, providing craft kits for visiting children makes what could be a scary experience so much brighter. We enjoyed meeting our area's local Honored Hero, Grayson, and his family as well as three high school students who raised valuable funds for LLS through the local Students of the Year program. We thank Shingle Springs Subaru for their ongoing support to our patients and community.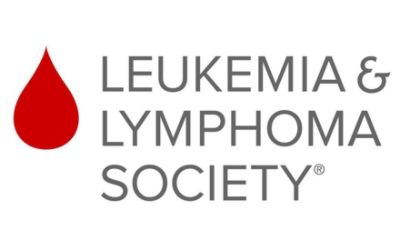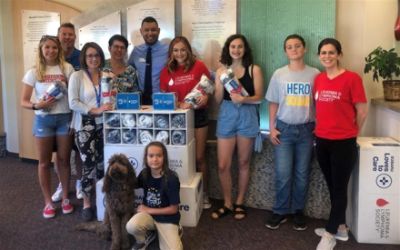 ---
Bringing Hope to the Type One Diabetes Community - Dawn A
For three years, JDRF has been selected by Shingle Springs Subaru as their Hometown Charity during the Subaru Share the Love event. Cumulatively, over that time, Bryant McCarver and his team, as well as the purchasers of Subaru vehicles, have contributed over $100K to benefit the type one diabetes (T1D) community! All of the proceeds - 100% - have gone towards critical research aimed at finding a cure for T1D. Being diagnosed with T1D is a devastating and life-changing event. Your body is unable to produce insulin and requires 24-7 monitoring of blood sugar levels. It is emotionally challenging and demands careful calculation of the amount of insulin needed, multiple times a day. Too little or too much can mean a trip to the emergency room and in the worst of scenarios, death. Type one isn't managed simply through better nutrition and exercise. There are countless stories of T1D's impacted by the support of Shingle Springs Subaru whether those living with T1D now, those that will soon learn, or the family members and friends that support them. Grace Juarez, was diagnosed at 6 years old and describes how she and her family didn't know what to expect with her diagnosis. She's now 15 and shares, "My T1D experience has been a roller coaster. Living with T1D has many ups and downs but it is my life now so I try to make the best out of the circumstances. I did not let T1D take over my life." Grace manages the daily challenges with perseverance and patience, as well as hope that a cure is on the way. On behalf of Grace, other T1D's and their families our heartfelt thanks to Subaru Corporation,Shingle Springs Subaru and Bryant McCarver, and all of the individuals that purchased a car during the campaign. We thank you!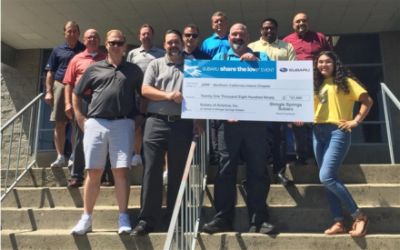 ---
Miracle for a Young Family - Kimberly D
I work at a local high school and learned that two of our alumni, who married two years ago, were expecting their first baby. I also know the young man personally, as he, his sister, and parents were our neighbors for 11 years. Sadly, two months after this young couple in their twenties learned that they were expecting a baby, they also learned that Branden (the father) had stage 3 esophageal cancer. He had just realized his dream of becoming a firefighter and had only been on the job two months when he had to be taken off work to begin chemotherapy. While visiting with Branden and Carly in September, we were discussing the upcoming birth of their daughter. I drive a Subaru Outback and they said they loved my car and had been hoping to buy a used Subaru to ensure their daughter had a safe and reliable car to come home in. The car they were driving was quite old and not always reliable. Due to Branden being taken off work and the uncertainty of their future, they were reluctant to spend money to buy a car. I know the owner of Shingle Springs Subaru, as two of his children attend the high school where I am an Assistant Principal. He sold me my Subaru Outback in 2017 and I had the best buying experience of my life. I was so impressed with Bryant McCarver's integrity and willingness to work with me when I bought my Subaru Outback, I decided to reach out to him regarding Branden and Carly's situation. I explained to him that we were going to hold a fundraiser at our high school to help Branden and Carly and that we'd like to raise enough to get a used Subaru Outback for them to bring their daughter home in November. I asked Bryant if he could keep his eyes open for a used Subaru Outback. I explained that I didn't know how much we'd be able to raise but that I would let him know our progress. When I read Bryant's response to my request, I broke down in tears. Instead of offering to help find a used Subaru Outback, Bryant indicated that he and the team at Shingle Springs Subaru would like to get Branden and Carly into a new Subaru Outback and that they would pay all of the lease payments for three years! I told him that we didn't expect him to do so much, but he insisted. He said that any money we raised should go to Branden and Carly to help them with all the expenses they are facing. He wouldn't accept any money from us. On October 13, 2018, Branden and Carly met Bryant McCarver at Shingle Springs Subaru, where he allowed them to test drive and choose the Subaru Outback they wanted. While Branden was very sick from his chemotherapy treatment, the joy and happiness I witnessed in him that day is something I will never forget. Bryant didn't just provide a beautiful new Subaru Outback to this young couple, he provided peace of mind to a new father who is facing an unimaginable diagnosis. On November 3, 2018, Isla Hustrei was born. Her mother and father brought her home in their new Subaru Outback. Without the kindness and generosity of Bryant McCarver, this wouldn't have been possible. Neither I, nor anyone in my family, will ever buy a car anywhere else again. We are Shingle Springs Subaru customers for life. To find an organization who truly cares about their community and will put aside their own personal profit to help others is rare. I am eternally grateful to Bryant and the entire Shingle Springs Subaru team for the miracle they provided to Branden, Carly, and baby Isla. Branden has completed his chemotherapy treatment and now faces surgery to remove his esophagus and stomach. With so much for this family to worry about, they are so thankful for the peace of mind they have in their new Subaru Outback. More importantly, they were reminded at the most difficult time in their lives that human kindness still exists and the overwhelming power of generosity and love! Thank you, Bryant and the whole team at Shingle Springs Subaru. Your amazing act of kindness has made a lasting impact on Branden and Carly, and on all of those who love them.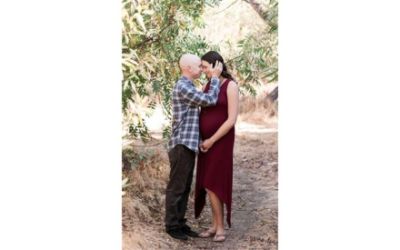 ---